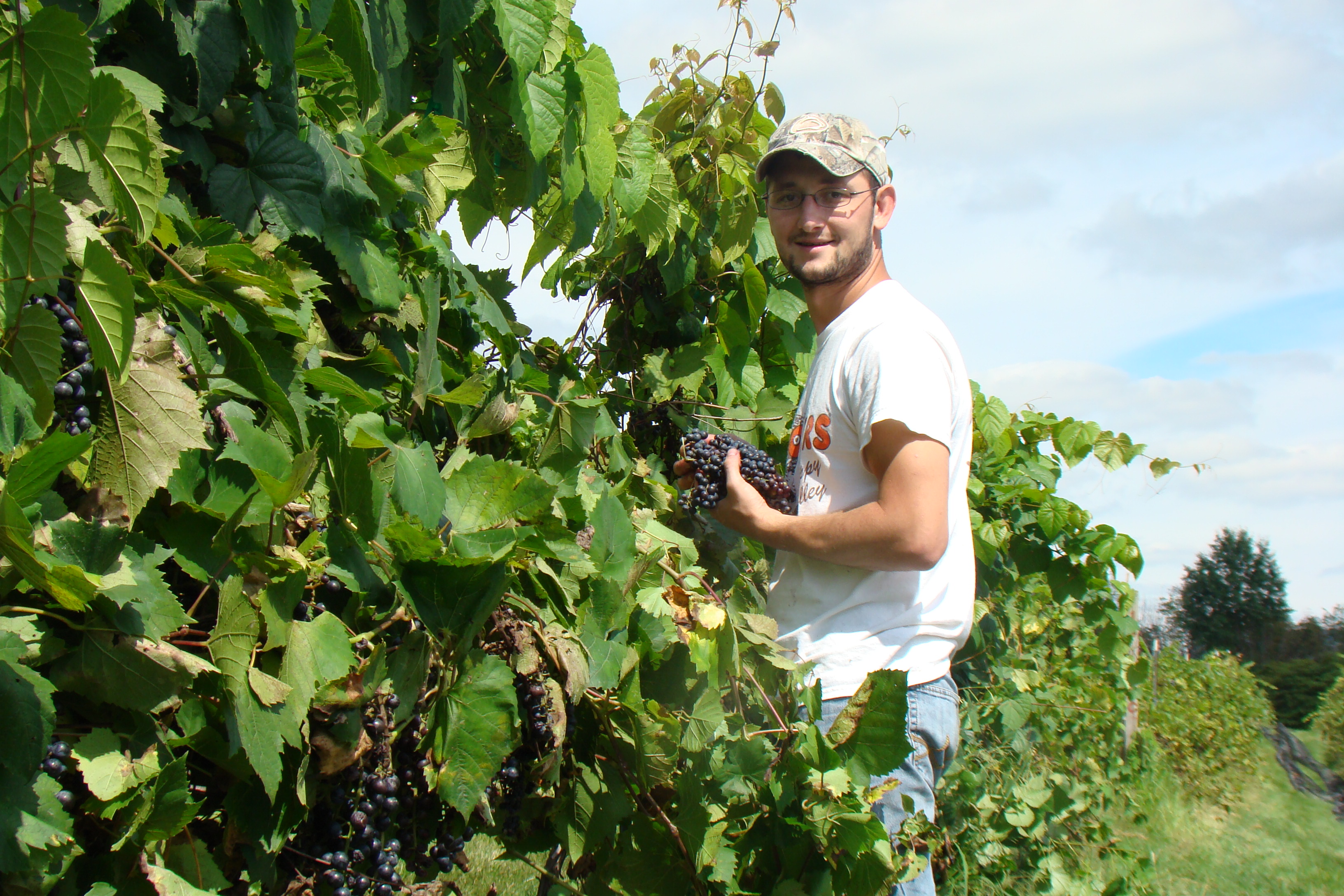 We are right in the midst of our 2014 picking season and this year has been extremely bountiful!
We grow 20 different varietals of grapes RIGHT HERE in our vineyard next to the winery in Monongahela, PA.  So far we have picked 7 of our 20 varietals and we think the 2014 yield will be the most we have EVER had  in the history of our vineyard.
Please stop by our winery and vineyard and taste our wine, get a peek at the wine-making process and walk through our lush vineyard.  We hope to see you here soon!
Check out our Photo Gallery for more pictures of our 2014 harvest.