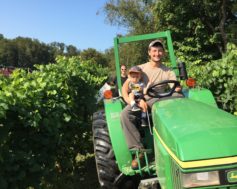 As our 2016 harvest season comes to an end, we want to thank all of our friends and family who helped us to make this season a success.  Family and friends are truly at the core of our business.  We know we could not be successful without the love and support of these special people, and we wouldn't want it any other way.  So let us tell you a little about our 2016 harvest and what we have planned for the 2016 holiday season.
It was a close call, but we were lucky not to experience a late frost this Spring.  Early buds and shoots can be devastated by a late frost, so this is always a worry for us in our region.  A rainy early summer made our crop load very heavy; the large berries literally were heavy on the vines.  With over twenty varietals, we have grapes that ripen at various times, starting around the first week in September and going until the second week in October.  We net our early-ripening varietals to protect from pests like deer and birds.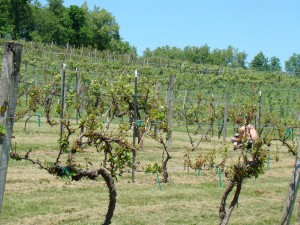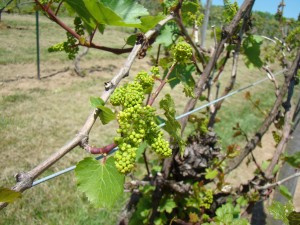 LATE SUMMER
A dry August contributed to the high quality of our early-ripening varietals, such as Foch and Mars.  Then a warm and dry September brought the growing season, which was once behind, to right on schedule; some grapes were harvested evenly earlier than usual.  Seeds darkened ahead of schedule which results in good tannic qualities in our red wines.  Although all seemed to be going well, our later-ripening varietals were onset with an unexpected guest: small sparrows that migrated into our area, eating large clusters of grapes and causing a big loss to our popular Diamond and Niagara grapes.  We tried numerous tricks to keep the birds out of our vineyard, such as a bird sound machine, reflective plastic strips, and even an inflatable dancing man!  Unfortunately, wildlife continues to be of the biggest culprits of our grape losses.  Overall the quality of our grapes and juice was excellent this year, but the yield was lower due to the bird damage. (check out our  newly-added picking and crushing pictures in our gallery)
This fall we did not experience our first frost until the early November so our vines were able to keep their green vegetation, accumulating starches into the vines, for a good length of time.  This will result in a good dormant state this winter and good growing season next year.
HOLIDAY WINES
So soon after our harvest has ended, we are busy turning our juice into wine and looking ahead to the holidays!  We offer many holiday wines.  Perfect for Thanksgiving are our Apple and Cranberry wines.  Another fall wine that is new to our list is Summer's End: a sweet blend of red grapes and apples with a touch of oak.  We are happy to announce some recently sold out wines are now back in stock: Ripepi Red, a Chianti-style customer favorite, Raspberry and Blueberry…all back in time for the holidays!  As in years past we will also have the perfectly giftable Toasted Elf (sweet white) and Reindeer Rosé available, as well as a NEW white blend coming soon, so watch out for an announcement on its release!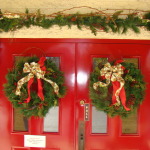 We hope you can join us for our Holiday Open House, Saturday, November 19, 11:00-6:00.  Our retail store is packed with beautiful gifts, making Ripepi Winery your one-stop-shop!  We will have wine tastings, music and light appetizers.  And don't forget – we have event space perfect for small gatherings up to 60 people, contact us today for more information!
As always, we thank you for your interest in and support of Ripepi Winery and Vineyard.  When you buy our wine you are not only supporting a local business, but you are also helping to keep our family traditions and values alive.  We wish you a wonderful holiday season and hope to see you soon!
Sincerely,
The Ripepi Family